healthier priests.
stronger communities.
caring for those who care for us
Clergy Trust is an independently managed trust that is committed to providing ongoing care and support for the health, well-being, and retirement of 536 diocesan priests in good standing across greater Boston. 
Our priests remain an integral presence at the center of extraordinary causes all throughout Greater Boston. This work shares an essential common thread: our priests don't just enrich the lives of Catholics in the community; they enrich the lives of everyone.
Slide 1
Average age of
our active priests
Slide 2
Diocesan priests in
the Archdiocese
Slide 3
Senior priests living
at Regina Cleri
Fr. John Unni & Fr. Dan Mahoney: Serving Boston Firefighters
Fr. Joseph Linh: Serving the Vietnamese Community in Dorchester Bishop Mark O'Connell: Pastoring in a Pandemic Msgr. Frank Kelley & Fr. Bill Joy: Serving the Poor Fr. Jim Ronan: Serving Communities in Greater Boston and South America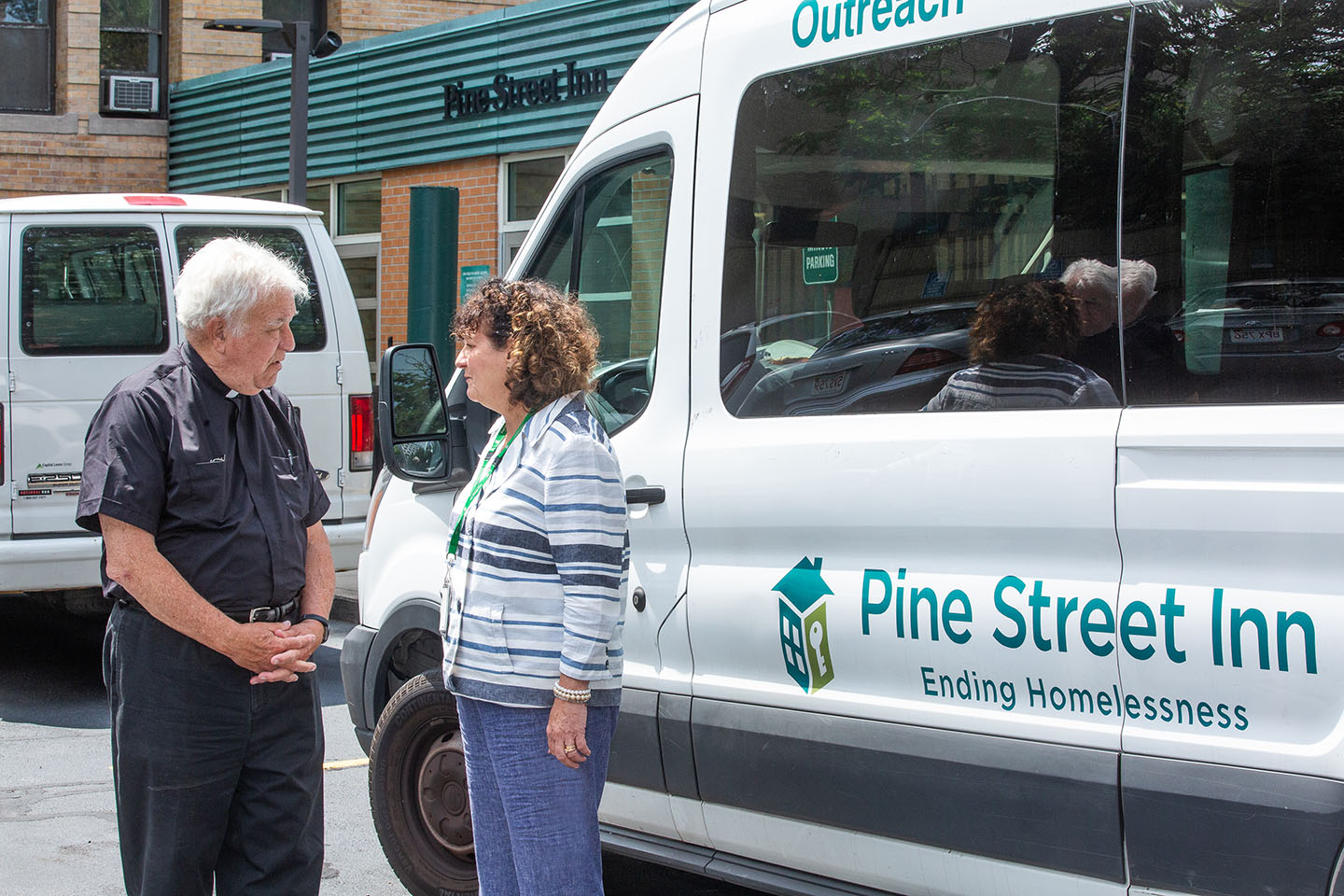 Intentional Living Program
Healthier priests build stronger communities. By supporting Clergy Trust, you can help provide preventive health and wellness programs for our priests to help them maintain a balanced lifestyle and continue their ministry.
Quality healthcare allows our priests to focus on their vocation and serving our communities. With your help, our Care Team can continue providing one-on-one support and guidance for priests with health concerns.
Senior priests serve in parishes and various ministries long past the normal age of retirement. Your support ensures senior priests in good standing are cared for and can live in a fraternal community before returning home to God.
Father was there in every way you could think of in my journey. If you love someone the way Father loves and cares for other people, that's going to be the help that everybody needs. If it wasn't for that, I don't know what I'd be doing at this time.
As parents, our faith life has helped us to guide our family. Without our faith and without the fortune of being able to meet the priests who have had such an impact, I think our lives would've been empty.
Whether it's in Ecuador and it's in a small recinto far out that it took hours to get to, whether it's in Charlestown or in Lawrence, Fr. Jim Ronan has a guiding core belief that as priest, his vocation is to empower the people that he serves to be unique expressions of God's love in the world.
We've been blessed with some outstanding chaplains, like Fr. Dan Mahoney and Fr. John Unni, who really were involved in the lives of our members. They commit so much of their time and energy to firefighters. It's just a blessing for the Boston Fire Department.
The Association for Urban Priests (ABUP) created what we know today as Pine Street Inn … It was an effort, I think, on behalf of Father Kelly and the other people involved in ABUP to do something important for the city and to step in where nobody else would at the time, because I think people were afraid.