Meet some of the priests of our Archdiocese.
Our priests console us in times of sorrow, rejoice with us in times of celebration, and support us whenever we need them. They are true stewards of Christ's love and mercy in both our parishes and our broader communities.
We invite you to read the stories of these wonderful men. From parish priests to fire chaplains and traveling missionaries, these stories show how our priests are building stronger communities through their ministries.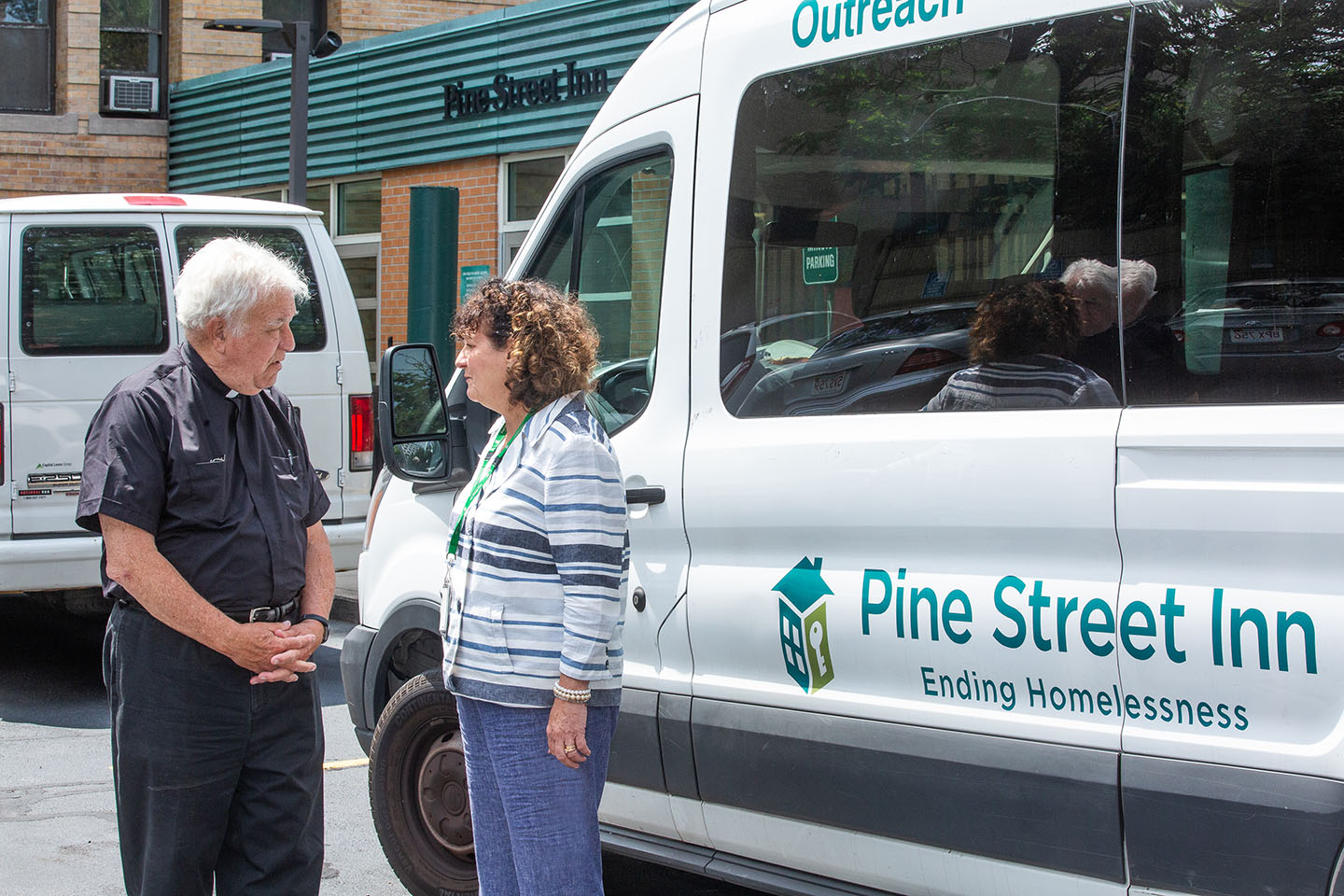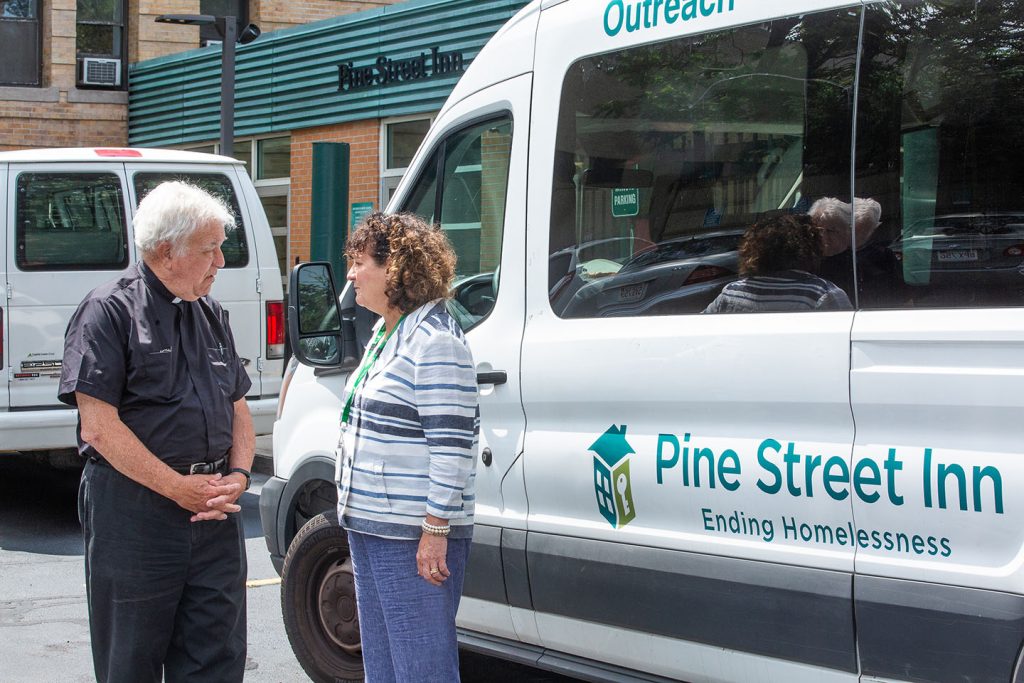 Msgr. Frank Kelley and Fr. Bill Joy
The Pine Street Inn: Fighting Homelessness in Boston
The Pine Street Inn has been fighting homelessness in the City of Boston for more than five decades. But what many don't know is that Pine Street is here today to serve those in need because of the tireless efforts of Monsignor Frank Kelley, Father Bill Joy, and the Association of Boston Urban Priests (ABUP).
With its comprehensive programs and services the Pine Street Inn represents far more than a home for Boston's homeless. It also represents a second chance at life.
"The Association of Boston Urban Priests (ABUP) created what we know today as the Pine Inn…It was an effort, I think, on behalf of Father Kelly and the other people involved in ABUP to do something important to the city and to step in where nobody else would at the time."

 Lyndia Downie, Pine Street Inn President & CEO
Fr. Dan Mahoney and Fr. John Unni
Fr. Joseph Linh Nguyen
Fr. Jim Ronan
Fr. Paul O'Brien